Home Page of Thomas Andrews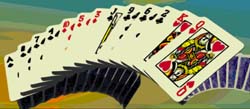 I have a
bridge page
, which contains individual projects as well as pointers to other information on the game of contract bridge.

I currently work on the server team programming Java at
Vlingo, Inc.
I have also started a
blog
for my programming musings.
I have a few friends with web pages.
Ironically, none of the friends in this picture have web pages.